Enliven your hair with the vitality of botanical extracts. Formulated with powerhouse herbs including horsetail, peppermint, and rosemary, this lightly conditioning, award-winning solid shampoo is fortified with chicory root, bamboo extract, and up-cycled organic pumpkin seed oil to promote growth, fortify hair follicles, and pamper your hair with super softness and a lustrous shine. Targeted at thinning, weak hair that needs a boost, but perfect for all hair types.
Our shampoo in a bar is available in an aluminium tin with a plantable label, or as a refill or handy sample size in minimal packaging.
Regular price
Sale price
£10.00
Unit price
per
Sale
Sold out
Hero Ingredients

Chicory root - a 100% natural ingredient that replaces the need for synthetic silicones (commonly used in haircare to smooth, condition and detangle the hair, but may cause build up and weigh the hair down). In contrast, chicory root hydrates and conditions the hair naturally, leaving it feeling silky while enhancing the hair's natural shine without leaving any build up.

Bamboo extract - a powerhouse plant extract for the hair, bamboo is super rich in natural silica which is known to help improve hair growth. It's also one of the best natural and sustainable ingredients to add shine and strengthen the hair follicles, while soothing the scalp.

Organic pumpkin seed oil - known as a miracle for thinning hair, pumpkin seed oil conditions and protects the hair while leaving it soft and bouncy. Naturally contains two essential minerals, zinc and magnesium, to help thicken the hair and boost growth.

Horsetail herb - abundant in natural silica which is used in haircare products to strengthen weak and damaged hair while providing body and shine. Helps to stimulate hair growth and boost circulation to the scalp.

Rosemary oil - one of the best herbs to use in haircare, rosemary oil contains rosmarinic acid which promotes blood circulation in the scalp to boost hair growth. A healthy scalp = healthy hair.

Peppermint oil - an amazing herb for the hair, the use of peppermint oil has shown to increase the thickness and number of hair follicles, and it also smells great!
Delivery

Enjoy free standard delivery when you spend £40 or more, or free Express Delivery when you spend £100 or more! Discount is automatically applied at checkout.

We'll dispatch your order within 2 days and send it by Royal Mail. Choose from:

Standard Delivery: Tracked 48 service (2-3 days) - up to 2kg: £3.95

Standard Delivery: Tracked 48 (2-3 days) - over 2kg: £5.65

Express Delivery: Tracked 24 (1-2 business days) - up to 2kg: £4.65

Express Delivery: Tracked 24 (1-2 business days) - over 2kg: £6.45

Royal Mail Special Delivery Guaranteed by 1pm: Up to 1kg £8.95

Royal Mail Special Delivery Guaranteed by 1pm: 1-2kg: £10.65

We are only able to deliver within the UK due to EU cosmetic regulations.
How to use

1. Wet your hair and slide the shampoo bar across your scalp 3-5 times, depending on the length and thickness of your hair.
2. Put the shampoo bar down and use your hands to work the lather to cover your scalp and then through the length of your hair.
3. Rinse your hair. If you have a build-up of styling products on your hair you may benefit from a repeat wash.
4. Follow up with a conditioner if you normally use one - this conditioning shampoo bar won't have the same effect as a separate stand alone conditioner.
Plant your labels!

Plant the wildflower seed labels from our range of products and grow beautiful wildflowers in your garden. See our step-by-step planting guide here.
Care

To make your shampoo bar last longer, always dry between uses. Dry on a soap dish with draining holes for the best results.
Full ingredients

In plain English: Sodium Cocoyl Isethionate (Palm-free Coconut Derived Cleanser), Behentrimonium Methosulfate (and) Cetearyl Alcohol (Conditioning Emulsifier), Coco-Glucoside (Palm-free Coconut Derived Foaming Agent), Cetyl Alcohol (Vegetable Derived Emulsifier), Cocoa Butter*, Chicory Root, Clary Sage Flower Water*, Bamboo Extract, Shea Butter*, Pumpkin Seed Oil*, Rosemary Oil, Peppermint Oil, Xanthan Gum, Preservative Eco (COSMOS and ECOCERT approved natural preservative), Rosemary Leaves, Horsetail Herb, Vegetable Glycerin, Citric Acid. Allergen: Limonene
*Organic

INCI: Sodium Cocoyl Isethionate, Cetearyl Alcohol, Coco-Glucoside, Cetyl Alcohol, Theobroma Cacao Seed Butter*, Inulin, Behentrimonium Methosulfate, Salvia Sclarea Flower/Leaf/Stem Water*, Bambusa Vulgaris Stem Powder, Butyrospermum Parkii Butter*, Cucurbita Pepo Seed Oil*, Rosmarinus Officinalis Leaf Oil, Mentha Piperita Oil, Xanthan Gum, Benzyl Alcohol, Glycerin, Rosmarinus Officinalis Leaf, Equisetum Arvense Leaf, Citric Acid, Salicylic Acid, Sorbic Acid, Limonene

Weight

Shampoo bar in aluminium tin and refill size - 60g

Trial size - 30g
Share
View full details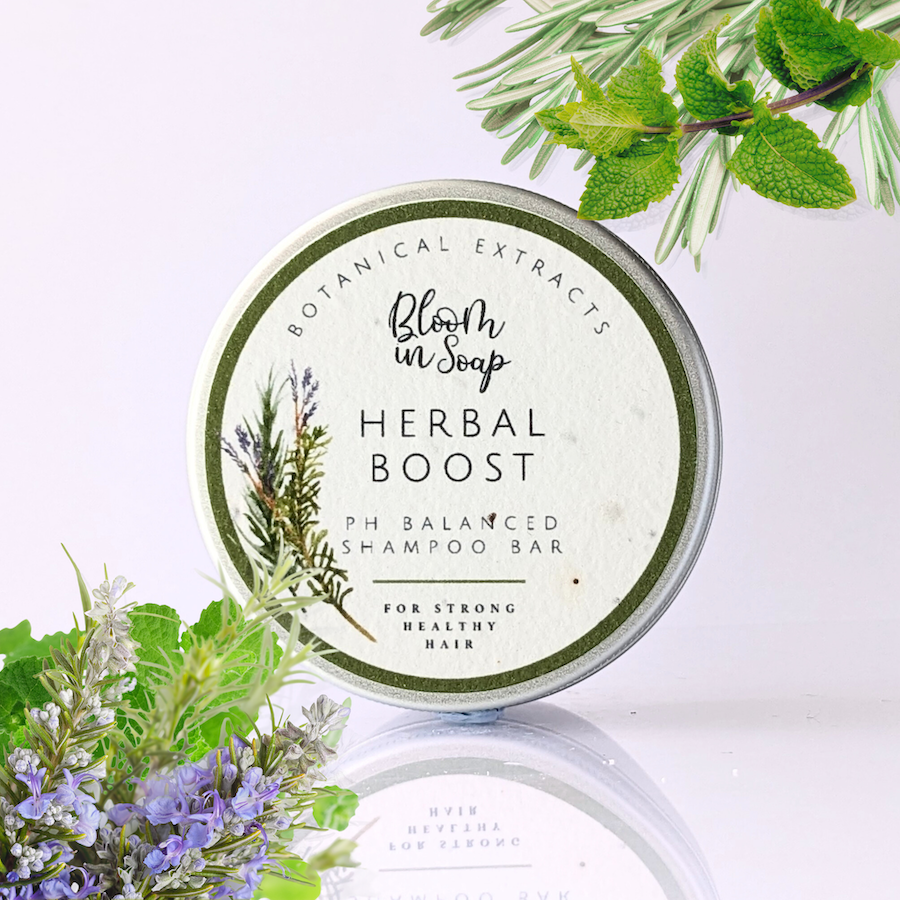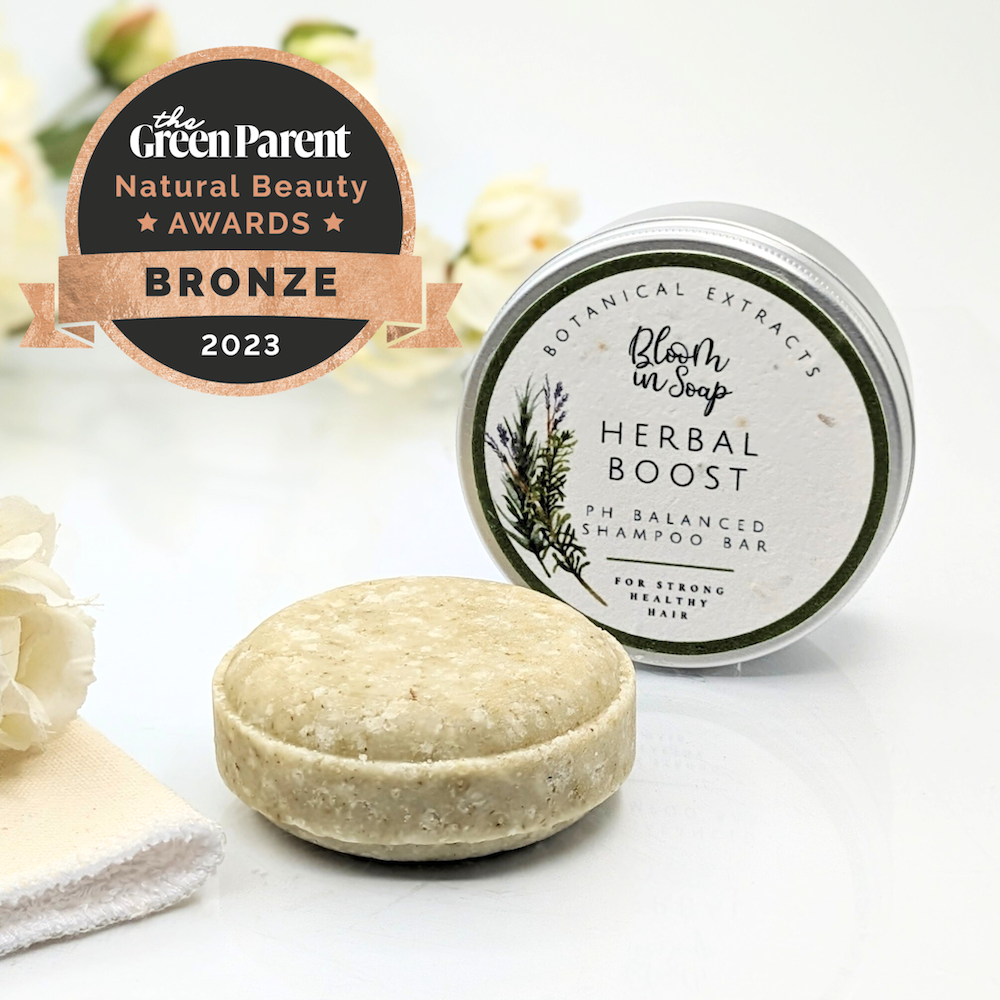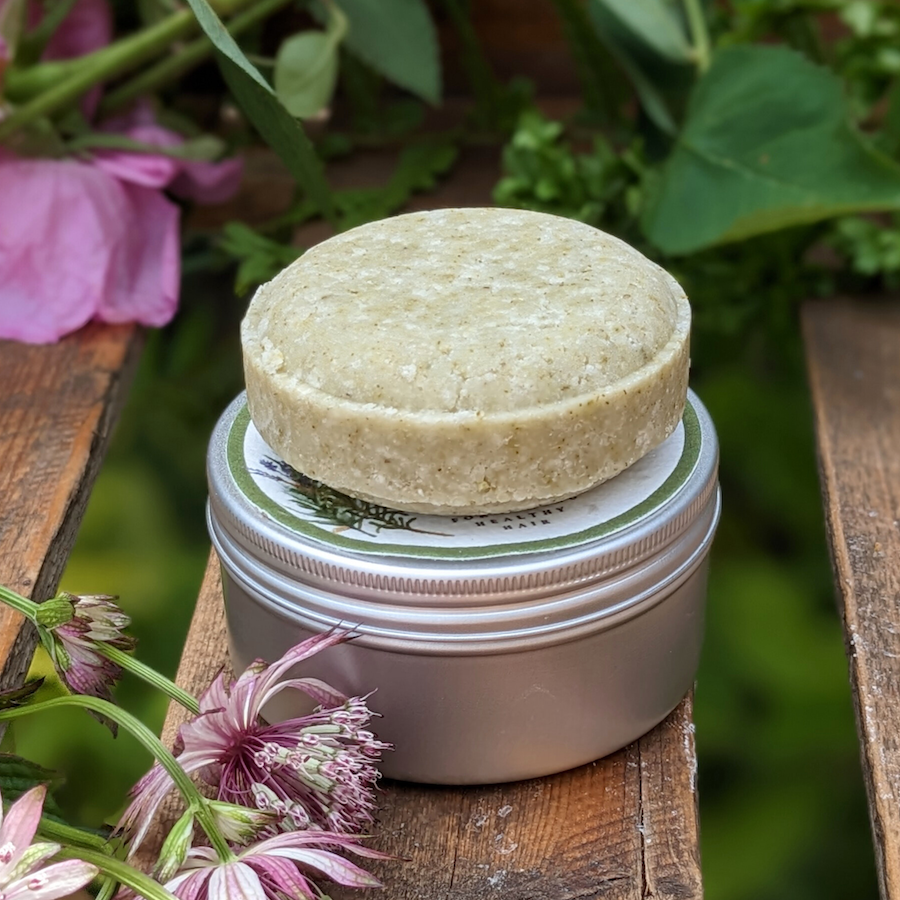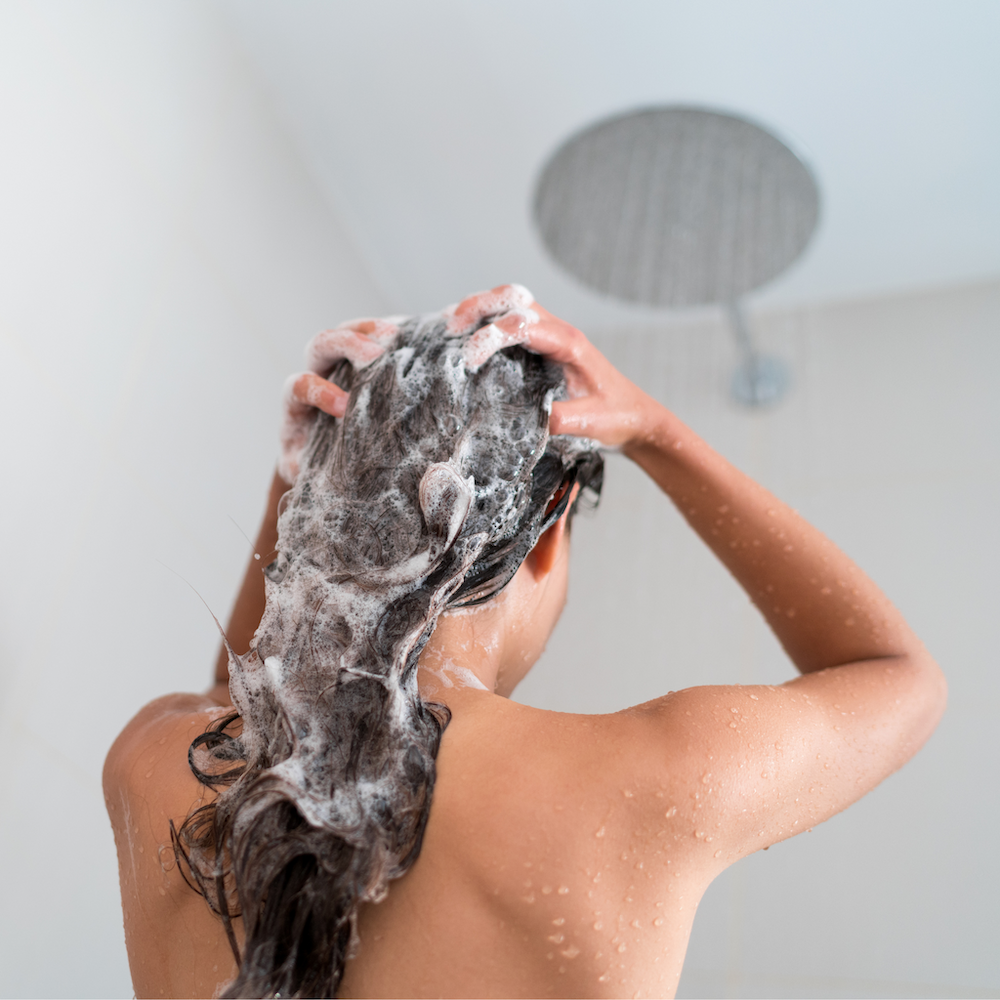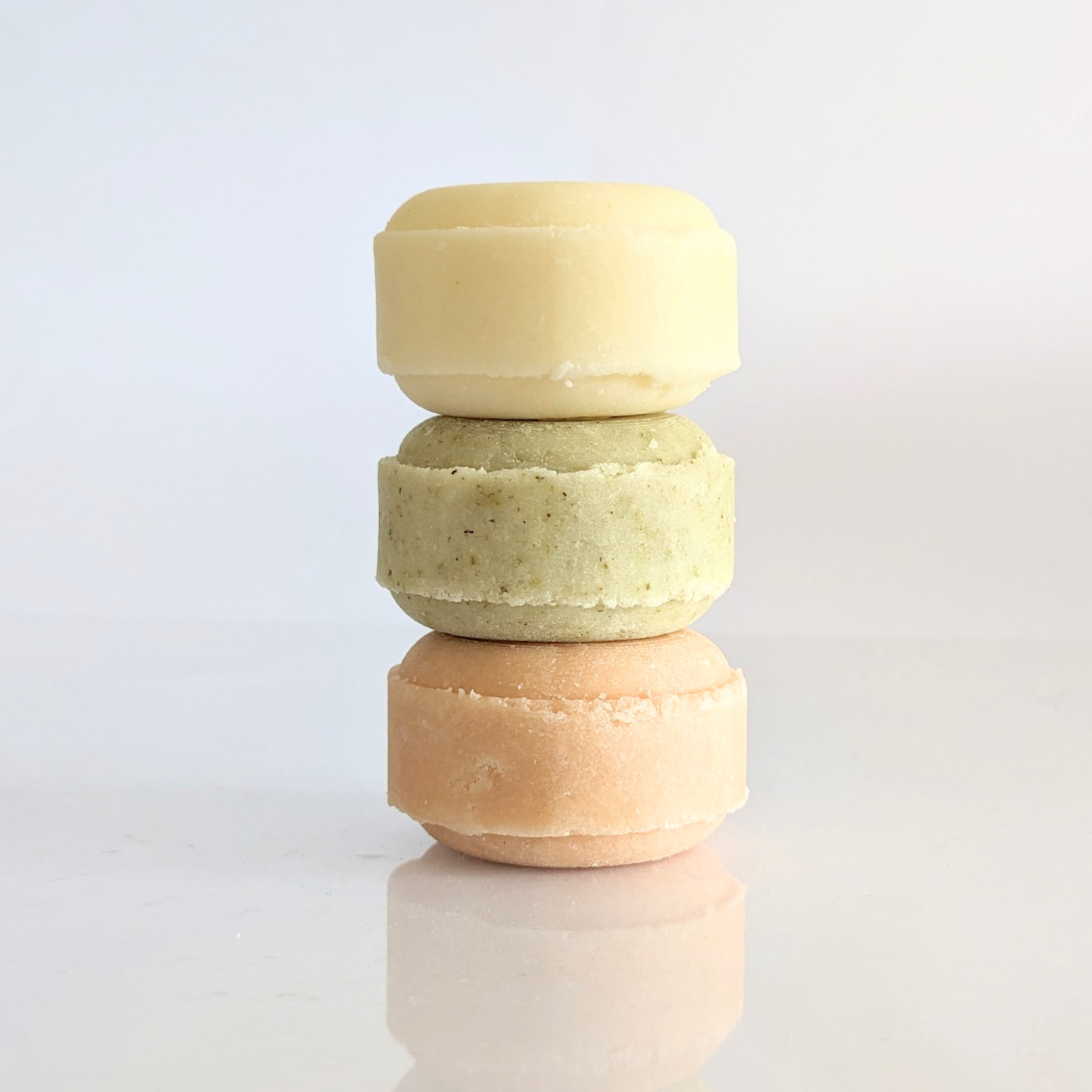 Herbal shampoo bar
Well little miracle in a tin! I've never had success with a shampoo bar before but this is a clear exception.
I have very thick hair and this bar works miracles on it, I never want to without this product, it leaves my hair and scalp clean and moisturised. Thank you 5 ⭐️
Hello Lesley! Thank you so much for leaving such a fab review! I'm so pleased you're having such a great experience with my Herbal Boost shampoo bar and that it's working well on your thick hair. I look forward to serving you in the future. Best wishes, Alison
I LOVE my shampoo bar!
I get psoriasis on my scalp and this has been one of the only hair products that soothes it instead of making it worse. Nice and minty smelling! ❤️❤️❤️
Hello Tamsin! It's so great to hear that Herbal Boost is helping with your psoriasis, I'm so pleased and love that you love it! Best wishes, Alison
Shampoo bars FAQ's
Are your shampoo bars pH balanced?

Yes! Our shampoo bars have a pH of between 4.5 and 6 which is the ideal pH for a healthy scalp and hair.
How long will your shampoo bars last?

Our shampoo bars will last between 2-4 months depending on how often you wash your hair, how long your hair is, and how you store your shampoo bar between uses. As a guide:

Regular size - up to 60 washes

Trial size - up to 30 washes
How long does it take for hair to adjust to shampoo bars?

There is no transition period when you use pH balanced shampoo bars. pH balanced shampoo bars are made in the same way as regular liquid shampoo, minus the water. So if you're tempted to buy a solid shampoo that speaks about a transition period or using a vinegar rinse after use, this is not a pH balanced shampoo bar - it's a soap-based shampoo bar!
What's the difference between soap-based shampoo bars and pH balanced shampoo bars?

Soap-based shampoo bars are soap - the same soap you would use to wash your body with. Soap has a pH of 8-10 which, if used to wash your hair with, will result in higher friction between the hair fibres (think frizzy hair), and could lead to damage and breakage of the hair.

pH balanced shampoo bars are the same pH as your scalp (4.5-6) and provide a gentle cleansing environment that the hair loves.
Do I need to use a conditioner after using shampoo bars?

If you normally use a conditioner after shampooing your hair, you should use a conditioner after using a solid shampoo - shampoo bars work in exactly the same way as liquid bottled shampoo: they clean the hair. That said, our shampoo bars are formulated with light conditioning agents and botanical extracts and so you may find that you don't need to use a conditioner after using them.
How do I make my solid shampoo last a long time?

Storing your shampoo bar correctly will ensure that it lasts as long as possible. Always make sure that you dry your solid shampoo between uses. Store it on a draining soap dish where the air can dry the shampoo bar from all sides; for best results, turn your shampoo bar over every day to allow it to dry thoroughly. You could also use a slice of loofah or simply dry your shampoo bar on the shower rack out of the water.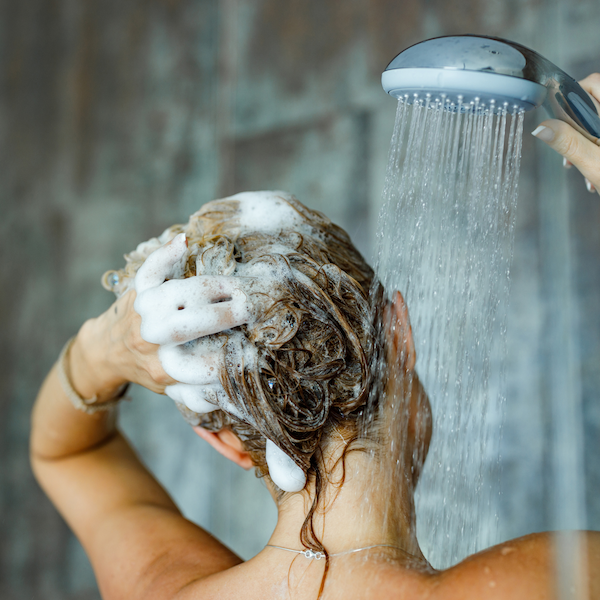 Are shampoo bars better than regular shampoo?
When choosing shampoo bars it's all in the details. So what's our secret to giving you healthy, shiny and super soft hair?
Shampoo bars vs liquid shampoo
NOURISH YOUR SKIN WITH OUR BODY BUTTER

Our shea body butter range is handmade with a nourishing blend of organic oils and butters to moisturise and condition your skin. Includes an unscented moisturiser for skin sensitive to fragrances.

SHOP SHEA BODY BUTTER

CLEANSE YOUR SKIN WITH OUR NATURAL SOAPS

Get back to basics - choose natural soaps handmade with powerful botanical extracts to gently cleanse your skin and leave it feeling soft, smooth and moisturised. All natural soaps that won't dry your skin out.

SHOP NATURAL SOAPS