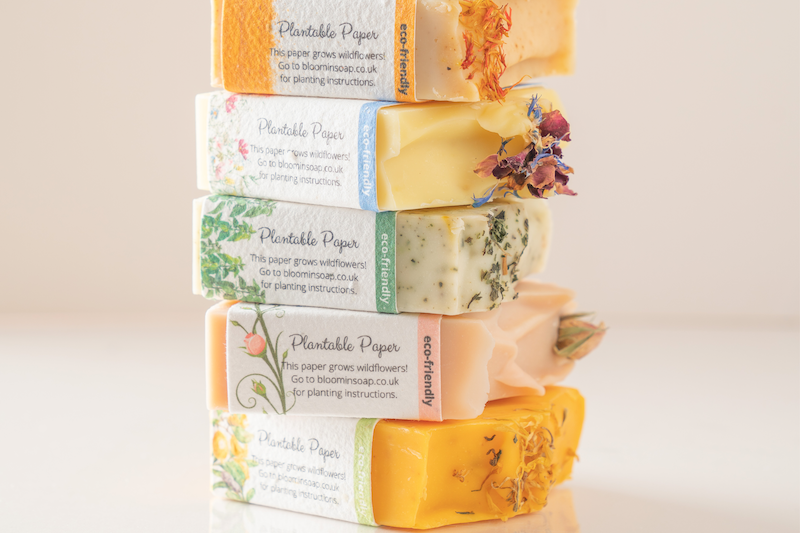 Grow gorgeous blooms from our labels
Attract pollinating insects into your garden and encourage our eco system to flourish, by planting the labels from our handmade soaps, shea body butter, conditioning shampoo bars, candles and natural hand creams.
Handmade by a UK artisan paper mill, the paper is impregnated with 20 varieties of UK native wildflower seeds, so there's no need to worry about introducing non-native species of wildflowers into the UK environment.
Step 1
Tear the label into smaller pieces and soak in a bowl of warm water for 30 seconds.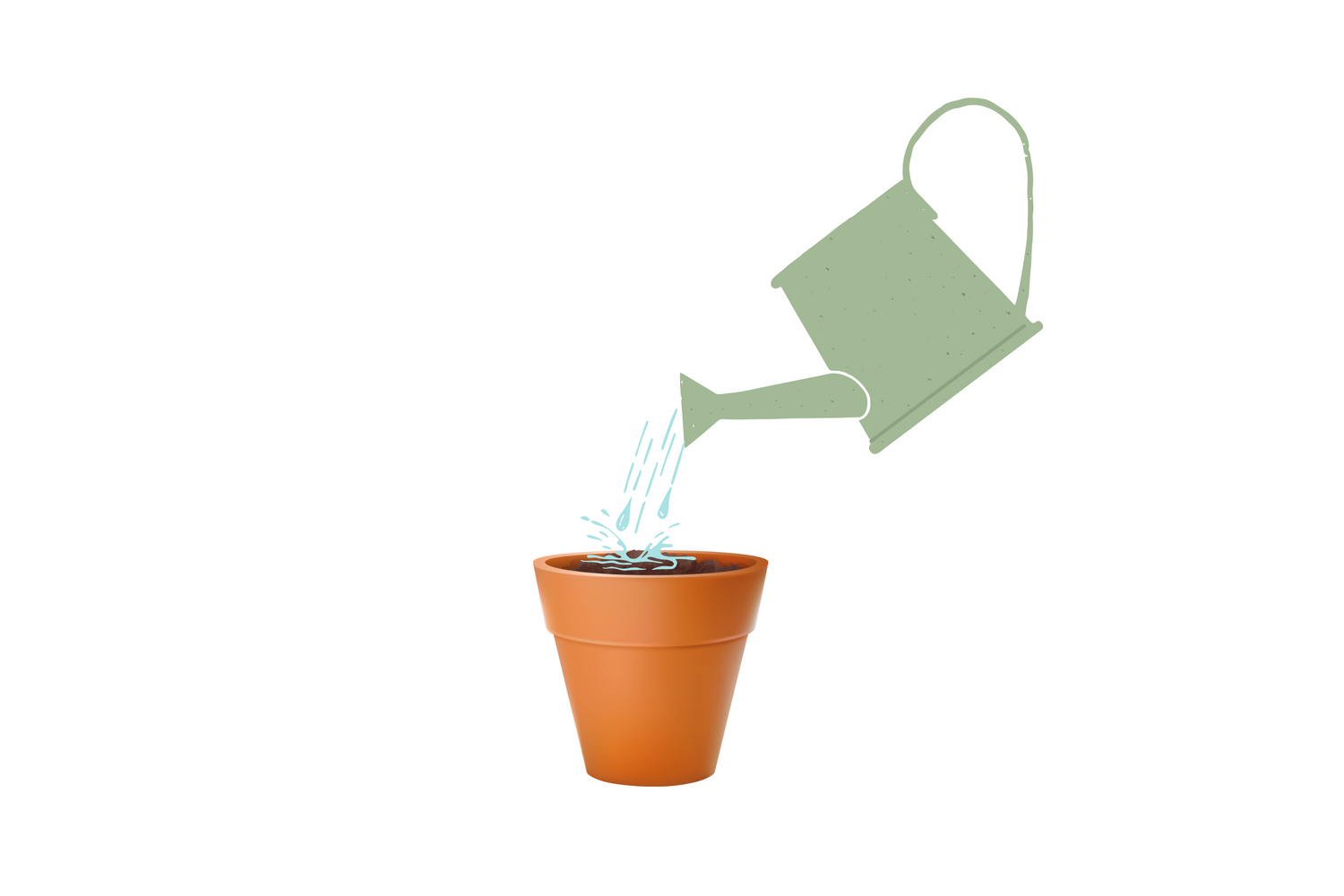 Step 2
Plant in a pot indoors or directly into the ground and cover with soil 1cm deep. Water well and wait! Germination could take days or weeks so be patient!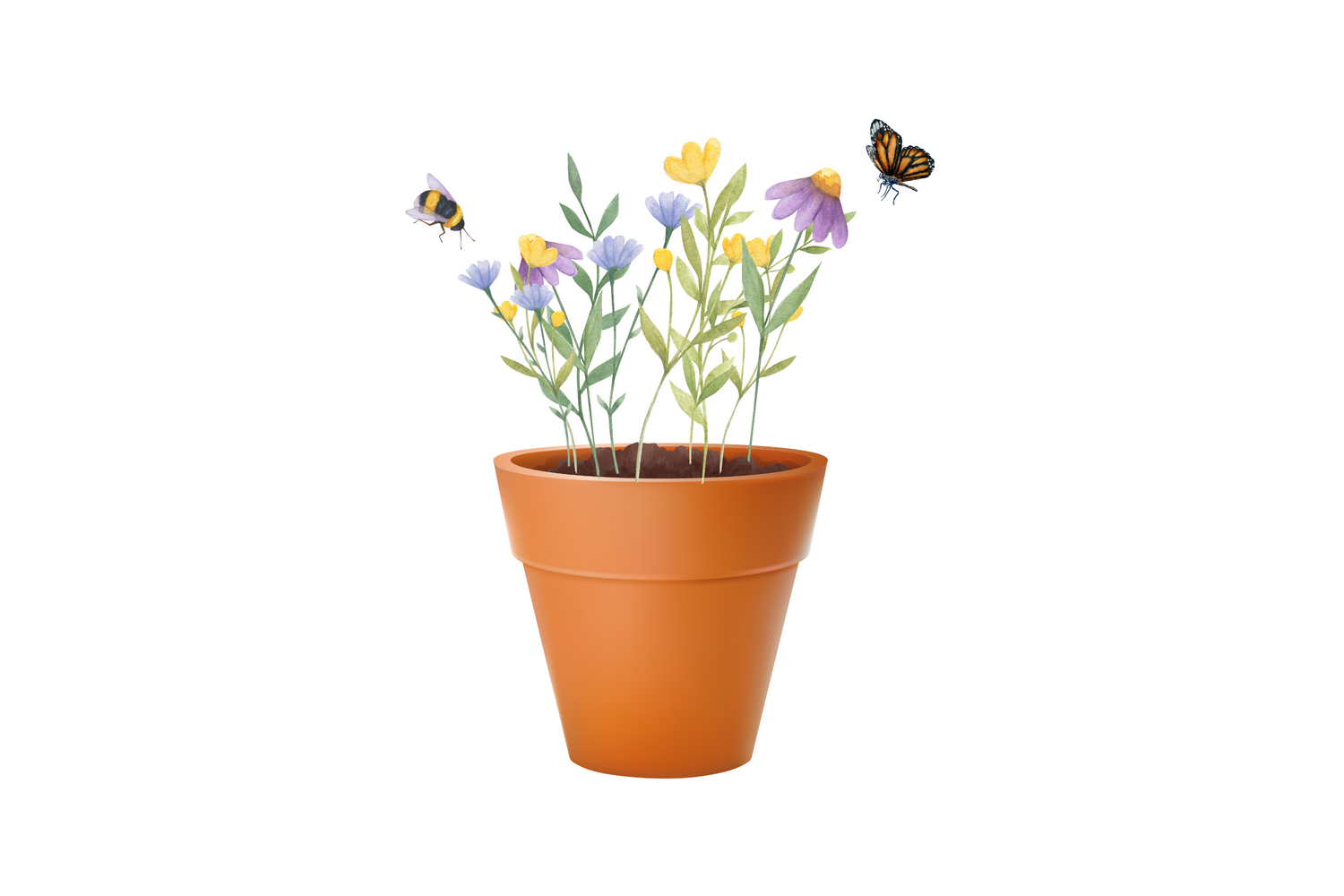 Step 3
Enjoy blooming gorgeous wildflowers and watch the bees and butterflies flock to your garden! Share photos of your wildflowers on Instagram or Facebook posts and don't forget to tag us!
Planting FAQ's
What time of year can I plant my labels?

It's always best to plant your labels during autumn as wildflower seeds require a winter season to germinate. This will give you the best wildflower show the following spring.

You can also plant your labels in early spring. You may see shoots appear mid summer or the following spring.
Where do I plant my labels?

Get your seeds going indoors by planting them in a pot. Give the pot a good water and create a micro climate by placing a clear compostable bag secured with string over the pot. Place on a warm, sunny windowsill keeping the soil watered and moist until shoots appear. Once the shoots get stronger, plant in your garden or container.

You can also plant your labels directly into the ground. Gently rake the soil and place the pre-soaked paper on the soil and cover with 1cm of soil.
Do I need compost?

No! Wildflowers actually grow better in very poor soil so the soil in your flowerbeds will be more than adequate.
Feed your skin and our planet
Go one better than plastic-free packaging - choose natural skincare with packaging that grows wildflowers.