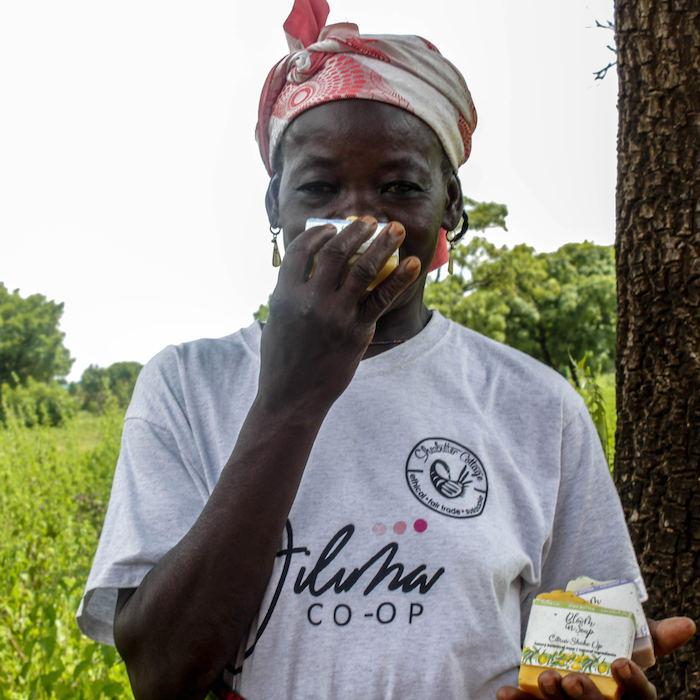 Fair trade & ethical
Shea producers are often exploited by being paid far less for their grade A product than the real market value; often 2.5 times less than buyers are willing to pay. Shea butter varies considerably in quality and shea producers aren't always able to make informed comparisons. They are therefore unable to get paid what is owed them.
In 2018, our good friend Akua Wood, founder of Sheabutter Cottage, sought to empower a group of 54 Ghanian women women to form a co-operative, Jilima Co-op. Her mission was to empower these female entrepreneurs to build a profitable business, while supplying the world with a premium quality product.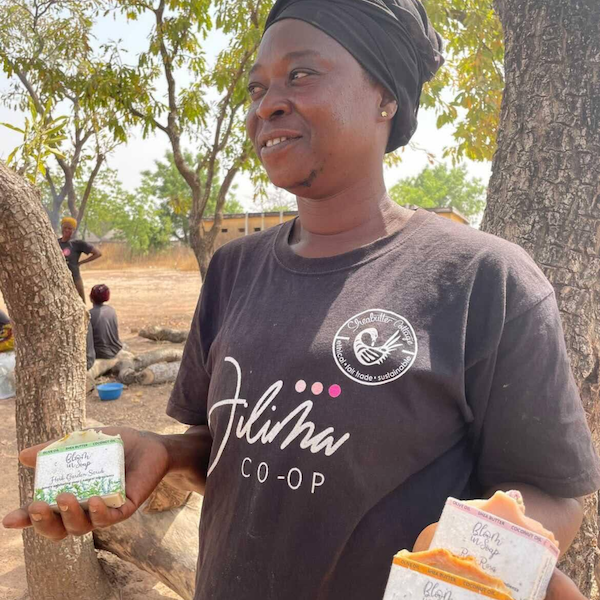 Sustainable ingredients
The women of Jilima Co-op select only the highest quality edible nuts from the Karité tree and process them in the traditional way - without the use of chemicals - to produce high-quality shea butter. The shea nuts that don't make the grade are sold to be used in cheap, mass produced products.
After the nuts are selected, the Karité tree naturally regenerates and continues to produce nuts in abundance, making shea butter a 100% sustainable product.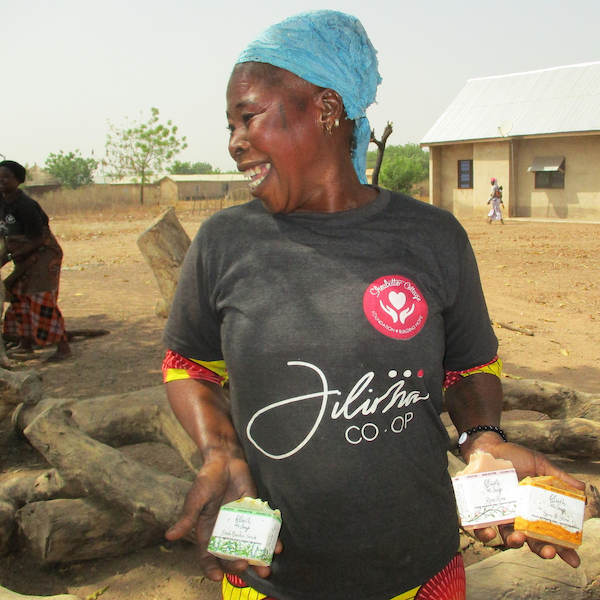 Raw, natural goodness
Shea butter has been used in Ghana for generations for its deeply moisturising properties and to help combat the signs of sun damage and ageing. Many cheap shea butter products are highly processed and deodorised - a process that actually removes the incredible natural healing properties of the butter.
Jilima Co-op's shea butter is raw and unrefined, retaining the natural vitamin E and A (retinol) content, and is rich in nutrients, triterpene and plant sterols. And this is what makes all the difference to your skin.
Why shea butter is so great in natural soaps
Shea butter is packed with natural glycerides making it incredible for use in natural soaps. Its high content of glycerin - a natural humectant that attracts moisture to the skin - keeps skin hydrated, highly moisturised, soft and smooth. 
That's why we're so passionate about using shea butter from Jilima Co-op in our handmade soaps and shea body butter - you get gorgeously healthy skin, and together we are able to play a small part in empowering this group of beautiful women to lead abundant lives.
Shop Shea Butter Soap
Help us empower the 54 incredible women of Jilima Co-op
Choose businesses that support and empower fair trade initiatives (what goes around comes around)